Top Ceiling Light Fixtures Introduction
Make your home decor beautiful and interesting for less with modern ceiling light fixtures at affordable sale prices. Ceiling light fixtures can easily and cheaply update your existing interior design scheme. Looking for a statement piece? Hanging light fixtures are interesting, unique, and are sure to be eye-catching. Going for an industrial look? Ceiling lamps hang from the ceiling, especially at the center or opposite sides of the room, giving a raw, stripped-back look and style to your room. Fixtures can be placed anywhere in a home, there are ceiling lamps for the dining room, bedroom and many other areas in your house, including the kitchen. Check out the best ceiling lights listed below, and find the ones that suit your home and style.
As featured in

Our Recommendations





In a hurry? Here are the the most recommended
Ceiling light fixtures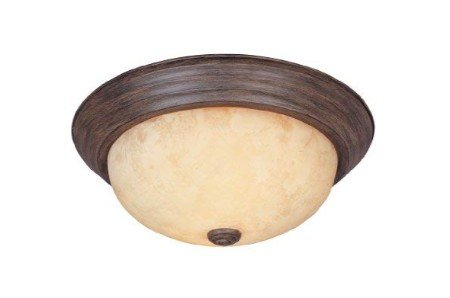 How to Select the Best Ceiling Light Fixtures
Ceiling light fixtures are available in many different sizes, styles, and color. Often, people prefer chandeliers as a lighting fixture for the living room. For other parts of the home, there are a lot of specialized options including pendant lighting, kitchen lighting, room lamps, kitchen-island lights, and so on. Depending on your style and available budget, you should go for ones that suit you best - don't worry too much about putting kitchen lights in the bedroom, or vice versa. Mixing things up a bit is always a good idea when it comes to interior design. Wherever you intend to put your new modern ceiling light fixtures, it pays to keep the following considerations in mind when choosing new lighting:
Material - Ceiling light fixtures are made of many different materials. Aluminum is popular. It's a well-performing metal, lightweight and low density, but capable of withstanding a lot of weight if need be. It can also be painted easily in any color that takes your fancy. Copper is also very popular right now. Copper is soft but has great thermal and electrical conductivity. Copper looks amazing in Scandinavian or industrial themed rooms.
Size - You can find hanging light fixtures in many different sizes. To make sure your new modern ceiling light fixtures look good in their new home, try to spend some time visualizing your space with larger and smaller light fixtures in it.
Style - Light fixtures have so many different and varied styles that the sky really is the limit. Whether you're looking to push the boundaries a bit or keep it classy and traditional, you'll be spoiled for choice. Do choose something that looks good in your existing decor.
Color - Light fixtures are available in pretty many any color you can think of. Choose a color that either complements and adds to, or boldly contrasts with, your existing color story. Be careful with pastel colors, these can look dated and twee very easily.
Living Room Ceiling Light Fixtures: 7 Designer Tips
When thinking about hanging light fixtures, a chandelier might automatically come to your mind. But there are several other interesting options for lighting up your space. Take a look at the following designer tips for living room ceiling light fixtures to quickly and easily update your home decor.
‍
Incorporate decorative lighting: Lighting does not have to be fully practical. Using impactful pieces such as pendant lighting with a fashionable paper shade can add to the mood of your living room while also providing a gentle glow.
‍
Try using cove lighting: Cove lighting is lightning that runs around the perimeter of your ceiling. Making use of cove lighting can really add something special to your rooms.
‍
Get options with a dimmer switch: Dimmers can set the mood you want for your home. Simply turn the lights up or down depending on your preference at the time.
‍
Install a glitzy chandelier: Think chandeliers are just for hotels and castles? Think again. A classy chandelier can add glam to just about any space in the home, including the living room.
‍
Create elegance with drop-down lighting: Don't be afraid to look outside-of-the-box when it comes to living room lighting. Drop-down lightning is just one of the funky and eye-catching options available.
‍
Look for flush and semi-flush mounted ceiling lights: Elegant, effortless, and simple, do not overlook classic mounted ceiling lamps for the dining room. hallway, and living room. These lights also look great when used in tandem with statement lighting.
‍
Install a central pendant light: Pendant lights are not meant for kitchens only. They also look great in many other spaces in your home. Try hanging a brightly colored pendant light above your bed or in the hallway.