Contemporary and Modern Nightstands Introduction
Contemporary nightstands are the perfect way to declutter your bedroom and add a touch of style. These opulent pieces of furniture are designed to be multifunctional, they look great beside your bed or used as stand-alone pieces. Today's contemporary designs include many unique nightstands which make ideal companion pieces to your bed. Many designs feature doors and drawers for functionality and perfectly blend this with statement style. Whether your home decor is modern, contemporary, or minimalist, modern nightstands are a great investment in any home.
As featured in

Our Recommendations





In a hurry? Here are the the most recommended
Modern nightstands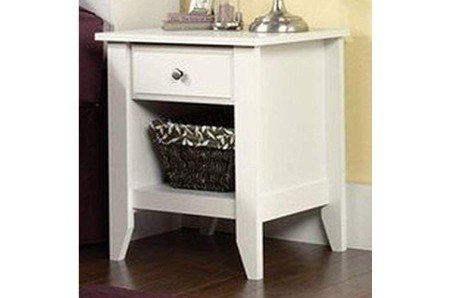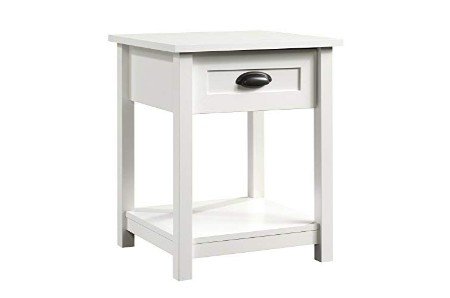 How to Buy The Best Nightstand
Every bed deserves its own beautiful and modern bedside table or two. Bed nightstands come in a huge variety of designs, sizes, and styles. You'll be sure to find one that complements your own personal taste and style. Whether you're looking for small nightstands or unique nightstands, try to choose furniture pieces that tie in well with your existing room design.
For example, if you have an opulently decorated room in whites and neutrals, a modern white nightstand would look great. If you use your bedside tables a lot to stash books, alarms, drinks, and lamps, make sure you choose a size that can easily hold all your nighttime essentials. Other factors to consider when choosing modern nightstands include:
Materials - If you're searching for the perfect pair of contemporary nightstands, consider moving away from traditional materials. Classic nightstands are generally made of wood. But these days funky nightstands are made from all sorts of eye-catching materials such as plastics, metals, and acrylics.
Color - When you pick your bedside tables, it's important you go for colors that relate to your existing furniture and bedroom design. This doesn't necessarily mean that everything should be matching, you can choose colors that accentuate your décor or contrast with it.
Size - Considering small nightstands? Do measure the space you have available before making a purchase. You might be surprised to find that you have a bit more room than you initially thought. Some bedside tables are designed specifically to fit smaller spaces so don't worry too much if the available space isn't huge.
Style - Finding a bedside table that fits your taste is important. Because nightstands come in so many different styles, you'll be able to find the perfect one for your room. Just remember that your bedside tables should complement, not clash with your existing decor. For example, contemporary nightstands look great in modern or contemporary rooms, they probably won't look as good in country cottage style rooms.
Tips for Decorating Your Colorful Nightstands
‍Now that you've taken possession of your new, modern bedside tables, you want to make them look pretty, right? The key thing to remember when decorating your nightstands is to not overdo it. For example, if you've got a beautiful and modern white nightstand, you don't want to cover the whole surface with a myriad of dull knick-knacks. Here's how to make your new nightstands enhance your space, not fight against it:
‍
Make use of odd numbers: Make use of three, five, or even seven different items and accessories in order to make your nightstand complement your room. If your bedside table is small, stick to three objects. If you're a reader, books themselves can be decorative items
‍
Balance is the key: Items such as a big statement lamp can be balanced with two or three smaller items. Objects in different sizes instead of in uniform heights and widths are generally more interesting and eye-catching.
‍
Stylish variation: Make use of objects that have different shapes, but also styles. When it comes to decorative items, clashing styles can look great. For example, an old bound leather book looks fascinating when placed next to a contemporary and modern lamp.
‍
Different textures: Make use of anything that adds spunk and texture. Mixed textures are always intriguing and visually pleasing. Not only that, they showcase your own unique personality and style.
‍
Choosing the right theme: Commit to a specific theme when choosing a nightstand. This will make the process of deciding which items to display much easier. Popular decor themes which translate well to nightstands include beachy, modern, contemporary, funky, and mid-century modern.